The KAFRIL Group

Introducing
Over 30 years' experience in the construction industry. A well-established market player. And hundreds of satisfied clients who value our expertise and keep coming back to us.
KAFRIL's success is built on passion for the industry, our ability to devise solutions for complex assignments, our technical proficiency and our advanced machine park. And it's made possible by the KAFRIL Group's 200 employees and their determination to constantly develop their skills and apply the highest industry standards on every job site. Only thanks to them can we deliver on KAFRIL's pledge of quality.
As a family business with flat hierarchies, decisions can be taken quickly, ensuring that the various types of work on site can be effectively coordinated. This flexibility clearly sets us apart from the competition.
Our success also explains why we've already received several awards for our work, including the District of Greater Leipzig's Business Award as well as the Oskar Patzelt Foundation's Grand Prix for Mid-Sized Firms.
Find out more about our wide range of services on this website – or come and see us in Lossatal!
1991

KAFRIL Service GbR is established.
(Left to right: Jens Karnahl, Klaus Ihle, Karl-Heinz Fraatz)
1993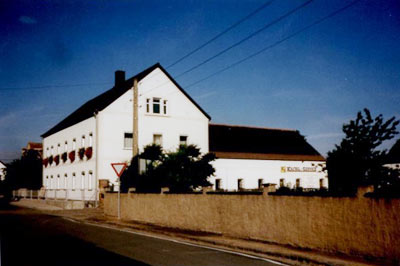 The ground floor of disused stables is converted into offices.
---
The KAFRIL Group is expanded with the foundation of two new companies:
KAFRIL Bau GmbH
KAFRIL Transport- und Baustoffhandel GmbH
1998
KAFRIL becomes a private limited company and is renamed KAFRIL Service GmbH.
2004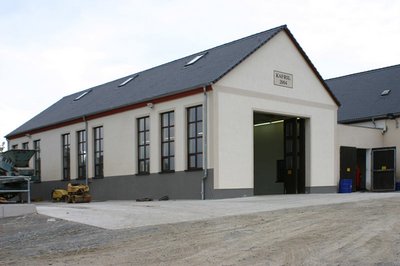 An old pig barn is converted into a repair shop.
---
The top storey is converted into more offices.
2005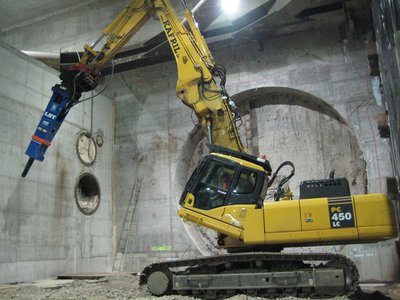 Major contract for earthworks for the new railway tunnel beneath Leipzig (consortium with Oevermann).
2007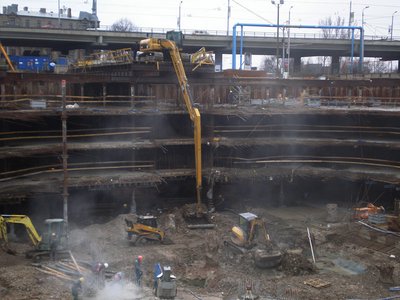 Excavation of foundations for Z-Towers in Riga, Latvia.
2008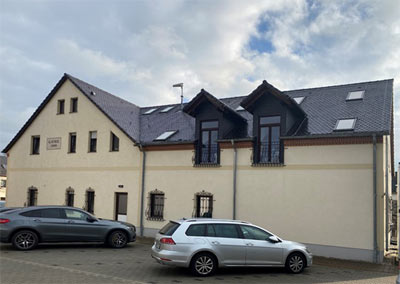 Extension of the office complex for work preparation
2010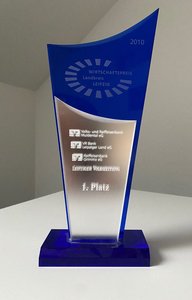 Winner of the District of Greater Leipzig's 2010 Business Award
---
The KAFRIL Group is restructured:
KAFRIL Abbruch GmbH,
KAFRIL Bau GmbH,
KAFRIL Recycling GmbH,
KAFRIL Service GmbH,
2011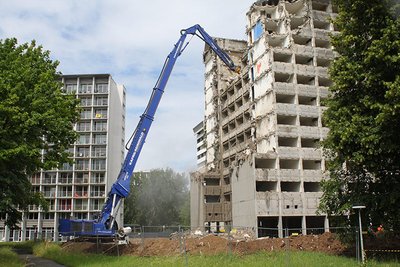 KAFRIL acquires an innovative Hitachi ZX 870 production-class excavator.
---
KAFRIL celebrates its 20th anniversary.
---
Awarded the Grand Prix for Mid-Sized Firms by the Oskar Patzelt Foundation (Magdeburg).
---
New company KAFRIL & REINWALD Spezialabbruch GmbH specializing in demolition and the clean-up of contaminated land is founded.
2013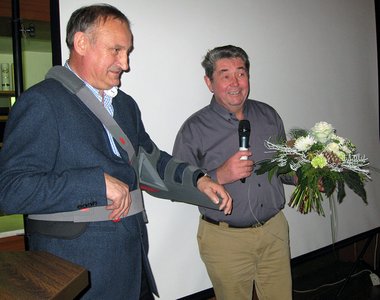 CEO Karl-Heinz Fraatz takes a well-earned retirement.
2014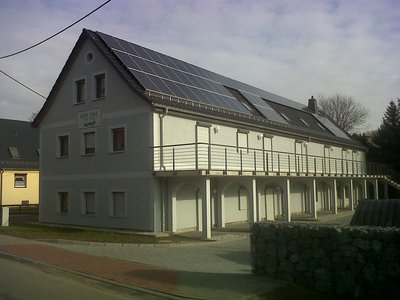 A hostel is built for KAFRIL's trainees.
2015
Biggest ever contract for KAFRIL: Demolition and earthworks for Magdeburg railway junction.
---
KAFRIL signs a cooperation agreement with a Polish school and BFW Bau Sachsen training centre.
2016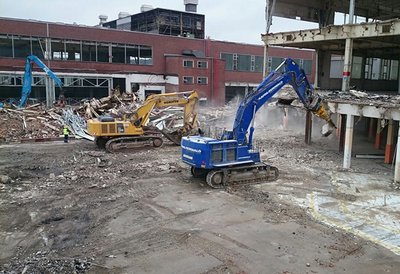 KAFRIL participates in Germany's biggest demolition project – the Opel factory in Bochum.
---
Construction begins of Haus Alma – a local nursing home owned by the KAFRIL Group.
---
KAFRIL celebrates its 25th anniversary.
2017
BFW Bau Sachsen awards the KAFRIL Group the title of 'Outstanding Training Company in the Construction Industry'.
2018



KAFRIL acquires WUTRA Fördertechnik GmbH, a 100-strong company specializing in the design and production of material-handling equipment.
2020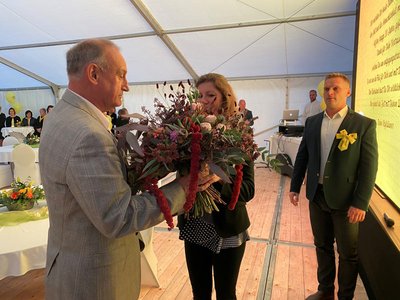 Jens Karnahl retires after 30 successful years, handing management duties over to Katrin Weist and Tilo Schröter.
Our companies

The KAFRIL Group
KAFRIL fronts a group of powerful companies each specializing in a specific field. This enables us to successfully tackle even the most complex projects.
KAFRIL Abbruch GmbH concentrates on the demolition and dismantling of structural facilities.
KAFRIL Bau GmbH focuses on complex drainage construction and earthworks in connection with extensive civil works projects.
KAFRIL Recycling GmbH deals with sustainability and maximizing recycling.
Is the mother ship of the KAFRIL Group and specializes in road construction. Our teams are in operation across Europe with road wideners and our milling machine.
By opting for KAFRIL, you'll benefit from …
A mid-sized company
with a family atmosphere. All partners gain from its transparent structure and efficient coordination procedures.
Quick decision-making
In our line of business, decisions with far-reaching consequences have to be taken promptly. And thanks to KAFRIL's flat hierarchy, they are. As a result, our specialists can make quick decisions at the job site to keep things running smoothly.
Courage to innovate
We use advanced technology to continuously optimize our solutions. For example, all our excavators are fitted with the OilQuick quick coupler system while our earth-moving machinery has the latest GPS technology.
A modern machine park
By constantly investing in state-of-the-art plant, our experts find the best solution to every challenge.
KAFRIL: Quality creates trust
Our quality pledge is based on our well-trained, dedicated employees. Our expertise is underpinned by industry certification in a number of areas, including ISO 9001, tender prequalification, waste management, sewerage construction, and safety.
Advanced plant for the job site

Machine park and logistics
Our truck fleet consists of over 20 vehicles, including three- and four-axle trucks, semi-trailer trucks and dumpers. Our 3 low-loader trucks ensure efficient job site management.
Our plant includes over 30 excavators (5 to 100 tonnes), more than 25 loaders, 2 crushers, 3 road rollers, 4 bulldozers, 4 dumpers, a road widener and a screening machine. To save time and money, all excavators are equipped with the OilQuick quick coupler system.
Our in-house repair shop team ensures our machinery is kept in impeccable condition.