The KAFRIL group

References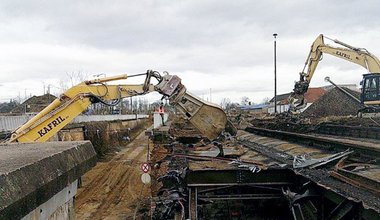 Tunnelling in Magdeburg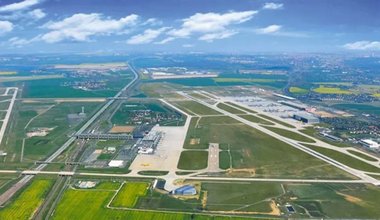 KAFRIL working at Leipzig/Halle Airport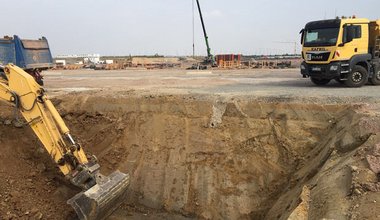 Expansion of Porsche's car plant in Leipzig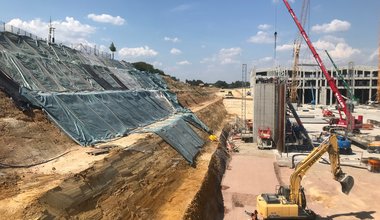 WITRON Expansion Plant II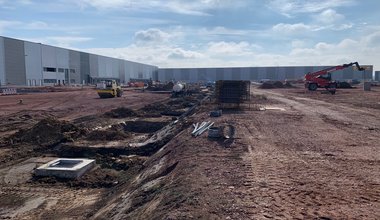 VGP Park Hall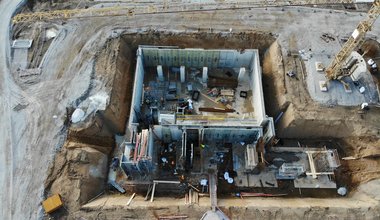 New construction of press shop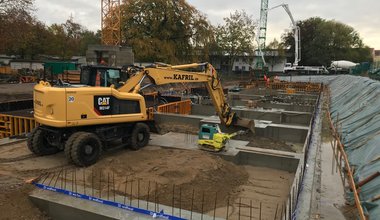 New construction of MFH Robert-Blum-Str.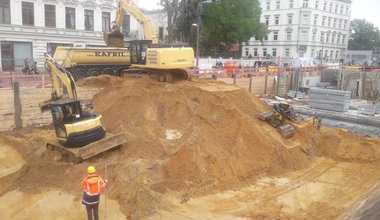 New construction of MFH Littstr.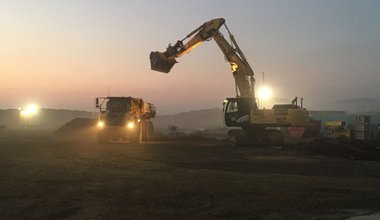 Accumotive Kamenz / New construction Plant 2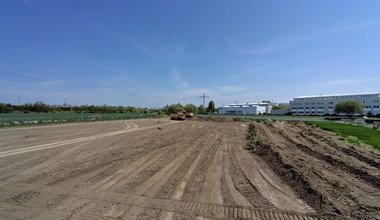 New hall construction "Dräxlmaier"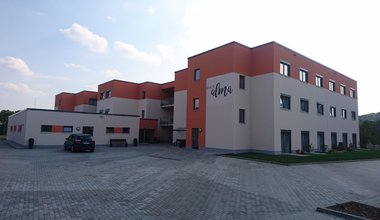 Construction of a nursing home with 72 beds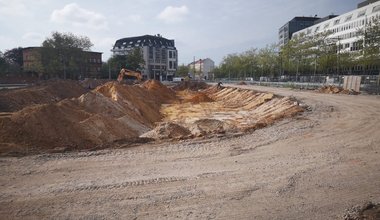 AOC Leipzig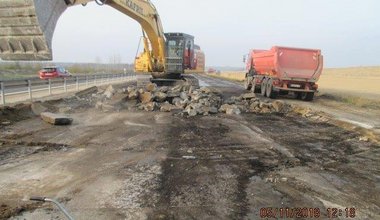 A10 Havelland Highway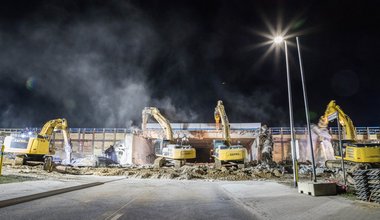 A10 Havelland mass demolition bridges
Expansion of Porsche's car plant in Leipzig
CONTRACTOR:
Ferdinand Porsche AG
ORDER VOLUME:
12 Mio.
PROJECT START:
2018
PROJECT DETAILS:
Site clearing + demolition of existing buildings and areas.
770,000 m³ cut & fill + stabilization
29,000 m³ foundation excavation + disposal
Infrastructure measures: Laying of 28,000 m cable conduit (rainwater and wastewater up to DN 1000)
Creation of unbound base layers approx. 36,000 m³
VGP Park Hall
CONTRACTOR:
VGP Park Halle S.a.r.l.
ORDER VOLUME:
4,200,000 €
PROJECT DURATION:
2019 - 2021
PROJECT DETAILS:
45,000m3 earthmoving in "Cutt&Fill" incl. ground improvement
33,000m3 ballast base material supply and installation
7000m sewer construction work (STB and KG) up to DN 1400
25,000m2 asphalt
New construction of press shop
CONTRACTOR:
Smart Press Shop GmbH & Co.KG
ORDER VOLUME:
6,900,000 €
PROJECT DURATION:
2019 - 2021
PROJECT DETAILS:
Removal topsoil 58,000 m³
Slope regulation 110,000 m²
Soil improvement 85,000 m²
Construction pit excavation 40,000 m³
Soil application with delivered soil 55,000 m³
Road construction incl. asphalt surfaces 16,000 m²
Fire department bypass, other paved areas 6,500 m²
Drainage pipes PP DN 100-400; l= 5,200 m
Drainage pipes StB DN 400-1,500; l= 1,000 m
Coalescence separator plant
Throttle structure
Extinguishing water pipeline 1,300 m; 20 surface hydrants
.
Exterior lighting
Earthworks of all media
Landscaping
Accumotive Kamenz / New construction Plant 2
CONTRACTOR:
KLEBL GmbH in Neumarkt i.d Opf. Gößweinstraße 2
ORDER VOLUME:
6,000,000 €
PROJECT DURATION:
2017 - 2019
PROJECT DETAILS:
Earthworks and development work on 18-hectare construction site
96,000 m³ earthmoving for excavation pits and foundations etc.
164,355 t disposal of earth material up to Z2 according to TR LAGA
50,000 m² hydraulic soil consolidation
4,170 meters of DN 200 - DN 1400 drainage channels
154 drainage shafts DN 1000 - DN 2000
16,500 meters of protective pipe systems DN 50 to DN 160
56 pieces of cable pull shafts made of StB up to 21 m³ construction volume
5 lifting units for wastewater and rainwater systems
3 underground rainwater storage basins up to 110 m³ storage volume
Earthworks and base courses for approx. 52,000 m² hall area
New hall construction "Dräxlmaier"
CONTRACTOR:
GOLDBECK Ost GmbH
ORDER VOLUME:
3,300,000 €
PROJECT DURATION:
2020 - 2021
PROJECT DETAILS:
27,000m3 earthmoving in "Cutt&Fill" incl. ground improvement (original ground leveling with a height difference of approx. 3.80m)
15.000m3 ballast supporting layer material to be placed
Sewer construction work up to STB DN 1000
Construction of the complete outdoor facilities (asphalt and concrete paving)
Construction of a nursing home with 72 beds
AOC Leipzig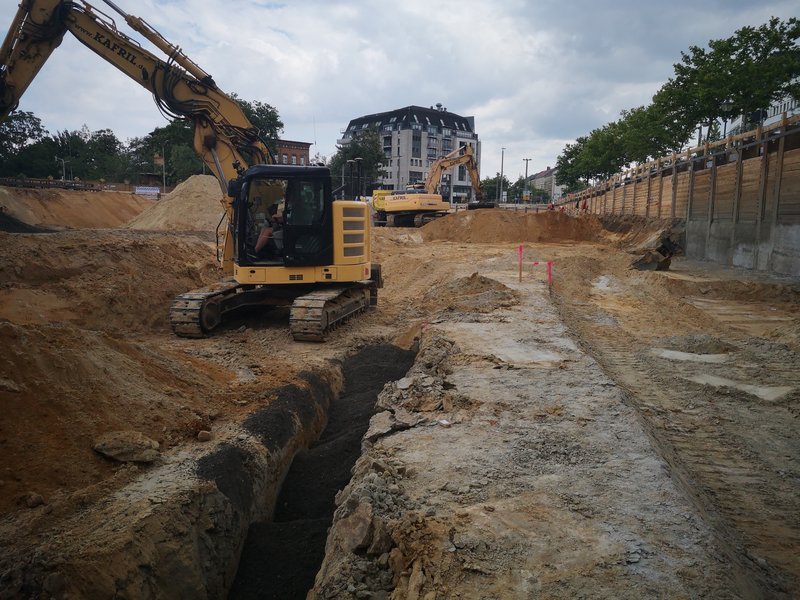 CONTRACTOR:
AOC Leipzig Prager Str. GmbH
ORDER VOLUME:
1,950,000 €
PROJECT DURATION:
2019 - 2020
PROJECT DETAILS:
30.000m3 excavation of soil / construction waste
Disposal of 18.000m3 contaminated building rubble
Demolition of existing cellar vaults up to - 6m below ground level